When you find yourself needing the services of Victoria BC glass shop of course you want to find the best. You could ask people you know if there's anyone they recommend after all we often rely on their opinions. Unless someone has checked out every one it's impossible to know which is the glass shop. When you need help with automotive glass repair or replacement you want the best company to do the work.
Having a window repair or replacement in your home can cause some inconvenience in your everyday life.
If you need a new window or windshield altogether it's going to mean leaving your vehicle for the day and returning to pick it up later. You may have had your window smashed when someone breaks into your car or a tree may have fallen caused damage.
You could be driving down the road and a rock bounces up and chips your windshield. Through no fault or yours these things do happen. Adopting a wait and see attitude you want to first see if the chip grows and forms a web of cracks. If that turns out to be the case you need to have it repaired as soon as possible. Otherwise you may end up needing the whole windshield replaced so having chips repaired could save you money down the road.
With both of these situations your glass repair or replacement could be covered if you purchased comprehensive insurance coverage. If either of these scenarios you want to look for an ICBC Express Glass Shop to help you with your claim. In Victoria First Response Glass is such a shop and can take care of your claim from start to finish. Minor inconveniences can feel stressful in an already busy life a wonderful service to help sort out the paperwork is welcome. Contact First Response Glass for a free quote and they'll be happy to answer any questions.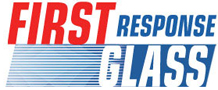 #2 – 4217 Glanford Ave
Victoria, BC V8Z 4B9
250-383-9300