When it is time to get roof repairs or replacements completed, you need roofers that you can trust. There is a lot of competition out there in a city like Vancouver, and often it is difficult to figure out who the best contractors are on your own.
Your roof might have a few leaks or its shingles might be in poor shape, whether from wear and tear over the years or from a recent wind storm. Whatever the case may be, you want Vancouver roofing contractors who will be honest with you about what needs to be fixed, who know what they are doing, and who will give you the fairest prices and guarantees. So based on this criteria, who are the best roofing contractors in Vancouver BC?
Kanga Roofing will provide everything that you are looking for. They have solid technical experience as a whole and are backed by their lead foreman, Dan, who has over twenty years of experience in the industry. On top of that, friendly customer service and respect for you is standard for them. They will provide you with a plan of what they will do with your roof as well as an estimate, because they want you to understand what they are working on and know upfront what they expect the costs to be.
We all know that sometimes unexpected work and costs come up, of course, so Kanga Roofing has you covered when this occurs too. They will not start any work outside of what they informed you of, until they have spoken to the homeowner. Warranties are important for roof repair and replacements too, and Kanga Roofing makes it simple for you by giving you completed forms for warranty after they are finished with your roof.
Kanga Roofing makes the whole process easy for regular people who don't necessarily know much about house repairs and just want to know that their home is in good hands. It is worth it to give them a call or send an email for a free estimate.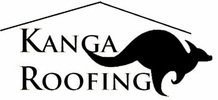 9662 161a Street
Surrey, BC
V4N 2E7
(604) 240–9510