There are some jobs that are best left to professionals. When it comes to automotive repairs and maintenance, you've got a lot of mechanic shops to choose from in Victoria BC. It can often seem like the best option is whatever is most convenient–whether that's the shop that is located closest to you or the one that is offering a good deal on whatever service you need. But there's a lot at stake with repairing your vehicle and if you've got the time to find the best mechanic in Victoria, you should take advantage of that opportunity. Here's who we think you should check out.
Victoria Transmission & Auto Care celebrated their 50th anniversary in 2014 and it's easy to see how they've stuck around for so long in Victoria. Their mechanics are award winning and they're proud to be a part of the city's community by hosting events directed to women and showing a commitment to being environmentally friendly through hosting an Earth Day Celebration, offering green oil changes, and providing tips on their website on green driving.
They offer every auto repair and maintenance service you could need, including pre-purchase vehicle inspections, and they aim to be convenient. Victoria Transmission & Auto Care has a pick up and drop off service, so you can rest easy if getting to their Government & Chatham location might be difficult for you. And they're willing and able to answer your questions about car repair in Victoria BC both in person and online through their website and YouTube channel.
If you like to know whether previous customers were satisfied, you can check out their great Google+ reviews and take note of the fact that they were finalists for the BBB 2014 Torch Award. Victoria Transmission & Auto Care give you all the information you might want to know about their services on their website, including giving you the option of making an appointment online. This is a great long-time Victoria mechanic shop that you should get in touch with the next time you need repairs or maintenance.
Victoria Transmission & Auto Care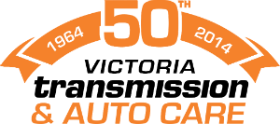 1885 Government St
Victoria, BC
V8T-4W6
Phone: 250-382-2833